Books
Sukhan-e-Dil (Poetry of Heart)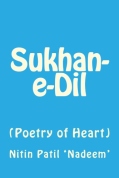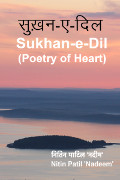 Sukhan-e-Dil (Poetry of Heart) is a humble contribution to the world of Hindi and Urdu poems (Ghazals) that express a journey of emotions. These emotions describe what many people feel in day-to-day lives – from love to hatred, from peace to distress and from completeness to void. Indeed, these are all part of life and what makes everyone alive! Sukhan-e-Dil brings words to these emotions. It may also tickle those memories that one may think were lost long back. And hopefully these Ghazals will help you get closer to life.
Sukhan-e-Dil is available worldwide in both print as well as eBook format.
Click here to learn more.